Leevo Love Buds Truly Wireless in-Ear Buds with Soft bass, Integrated Touch Controls with a Tiny Type-C Charging Case. (Matte Black)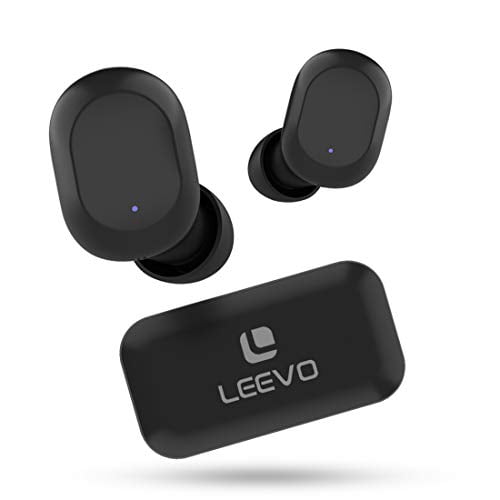 UP YOUR GAME WITH YOUR VOICE ASSISTANT – Love Buds are completely ready for all the Siri & Google voice assistant tasks. Simply give your command and get the day to day work done while travelling, eating, chilling.

UNLEASH YOUR SUPERPOWER: – The smartly designed earbuds are built with a strong capacity battery that comes with a charging case of 400 mAh, which provides up to combined 20hours of music time and long hours of standby with a single 2 hours of charge.

GO WIRELESS WITH NEXT-GEN BLUETOOTH V5.0: – The latest Bluetooth V5.0 provides a fast, re-liable, stable and powerful connection. These earbuds are compatible with all of the Bluetooth enabled devices.